Save The Date
 SAVE THE DATE
Aloha !
It's time to save those dates for the next three meetings. After the Organizational Meeting, which follows the Annual Owners Meeting, the Board sets the dates for the meetings for the following year.
Here they are:
Monday, May 25th – Wednesday, May 27th, with the Board Meeting on Thursday, May 28th and the Annual Owner's Meeting and Gala scheduled for Friday, May 29th, 2020.
Hope you can join us!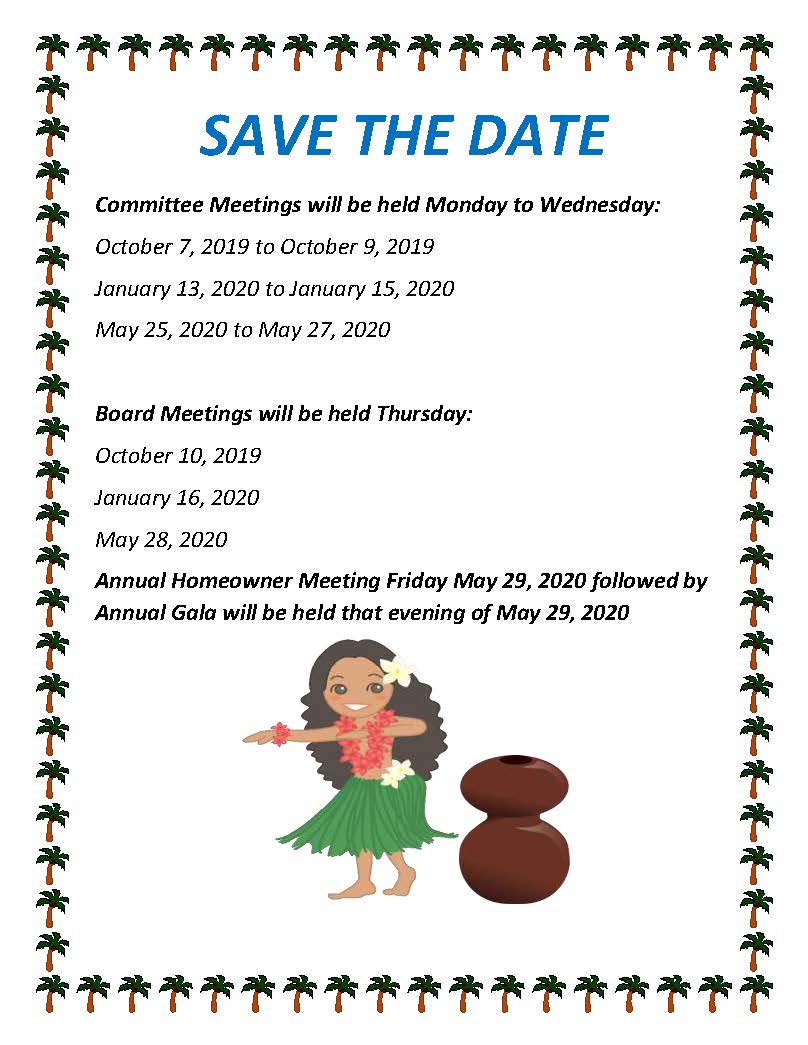 Click the above link for a printable version.